We refuse to settle for less than optimum patient care
TriMedika aims to improve vital patient care worldwide with technology that simplifies and safeguards patients and healthcare professionals.
We create products that will shift healthcare forward in meaningful ways.
We're inspired by our own first-hand experience of the challenges of healthcare.
We ask the right questions, and apply fresh thinking in science and technology.
We solve simple but critical, everyday problems.
Our Commitment to Healthcare
Infection control
Our mission on infection control fits with your goals. Our products eliminate the need for millions of unnecessary contact points with patients.
Cost Saving
Our products significantly benefit consumables budgets by removing the need for single use plastics. Storage and waste disposal costs are also reduced.
Time Saving
Our simple TAP & TAKE technology unlocks the full potential of staff and specialists and gives them back time to do what they do best – care.
Sustainability
We're paving the way environmentally, with a sustainable approach. No plastic consumables, less waste, less cost.
Latest Reviews
'We decided to implement the TRITEMP™ because of the accuracy: this was the decisive factor for the department'.
'The TRITEMP™ has helped the engineering team at Bon Secours. I get less faults through, I'm not spending as much time sending away thermometers, and it's one less thing for us to worry about here'
'I find it more hygienic as you don't have to touch the patient'
"Every time we make these digital interventions, we're trying to achieve the quadruple aim: lower cost, improved quality of care, improved quality of life, and improved condition experience. The TriMedika products deliver on all of these."

Our Awards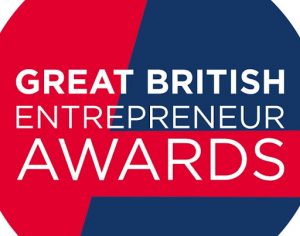 Featured News Story
5 October 2021
Digital Innovation is increasingly becoming a top priority in the healthcare sector as time and budget pressures increase. Hospitals worldwide …
---
Latest News
7 types of Infection Precautions for Hospitals
20 January 2022
Hospital Acquired Infections (HAIs) remain a clinical concern – especially among patients in critical settings. HAIs are the most frequent …
5 Best Practice Infection Control Precautions for Hospitals
12 January 2022
There are many standard infection control steps that hospitals should take within their protocols, we've detailed five key areas in our latest blog. …
TriMedika partner with ABHI on US Accelerator Program 2022
11 January 2022
TriMedika Ltd, a UK manufacturer of innovative medical devices, are excited to announce they have partnered with ABHI for their US Accelerator Program 2022. TriMedika representatives will attend trade missions and networking events in the US as part of this yearly program. Please get in contact with Jenny Cromie to organise a meeting. …
How to Clean A Medical Grade Thermometer
10 January 2022
The Importance Of Cleaning A Medical Grade Thermometer Thermometers are used in every hospital, on every ward, for every patient, …